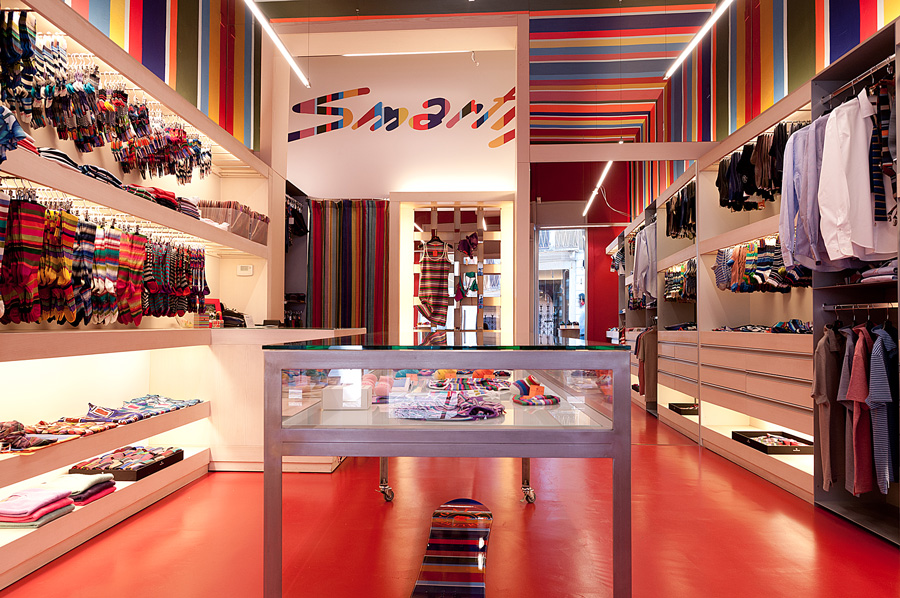 BOUTIQUE SMARTLY GALLO
[Lodi – Italy, 2002.11, Store]
Pensato per dare colore e rinnovare rispettando il brand, lo store si apre al visitatore con un'ampia zona espositiva caratterizzata dai colori primari e da linee precise che donano spazialità e corpo alle pareti.
La luce, distribuita per accogliere e mostrare al meglio i capi di abbigliamento, enfatizza ma non appesantisce l'atmosfera. Le finiture, in ferro e vetro, coprono senza nascondere e proteggono con eleganza i deck d'esposizione.
Thought to highlight shades and renew the store branding strategy, the new shop style opens to every customer with a wide exposition area, bright primary colors and precise lines that gift walls with space and substance. The light, true decorative element of the store, emphasizes but doesn't overcome the joyful atmosphere with elegant finishing touches of glass and iron to classily protect the expositions decks.